The Korean stock and bond markets are open to investment for non-residents of Korea with only a few limitations on investment into certain listed
stocks. Any non-residents interested in investment into Korean Stocks should contact the Global Investment Sales Department (individual investors)
or the International Business Department of KIS (institutional investors) at the contact points shown below.
Residents of Korea should contact a branch office of KIS for further details on account opening and investment.
An English version of the KIS online trading system is available and can be used by non-residents.
Institutional Investors(non-residents of Korea)
Prior to Investment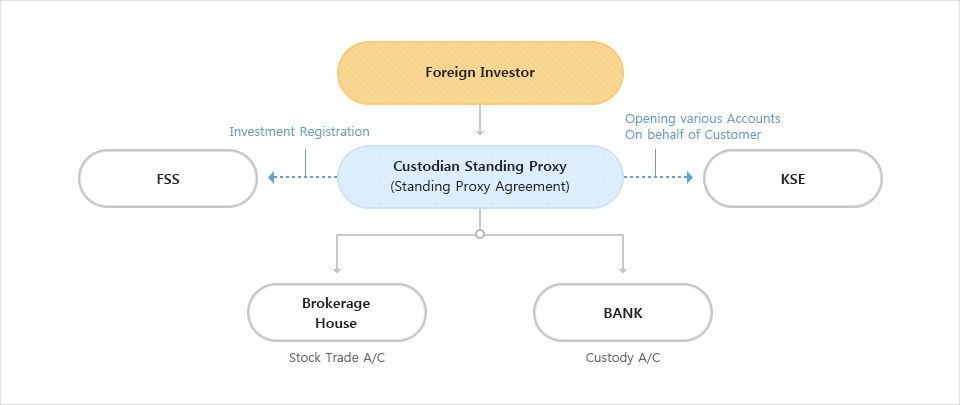 Trading Procedure(Institutional Clients)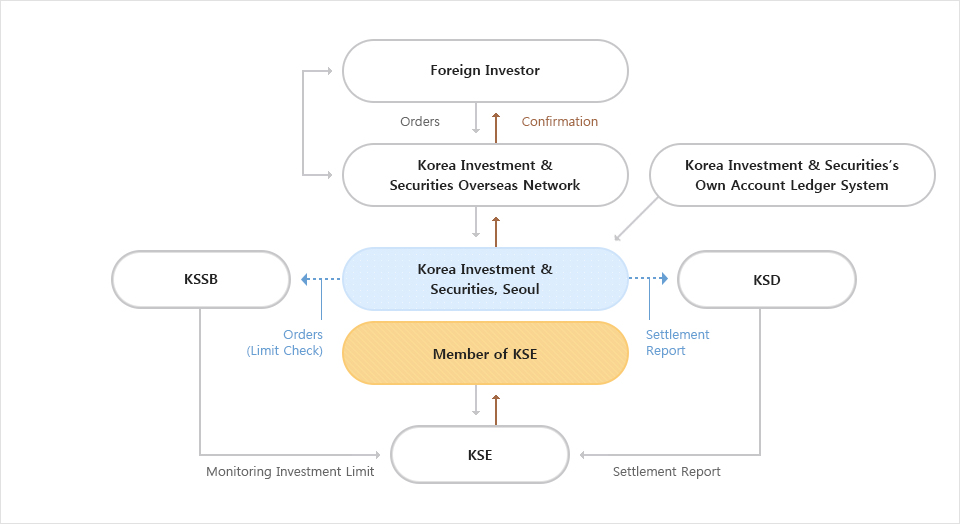 Settlement Procedure

Overseas Remittance