"Growing beyond Korea to conquer the rest of Asia! Striving to not just achieve client
satisfaction but true client happiness!"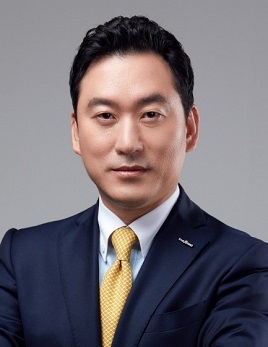 Korea Investment & Securities is the leading financial investment firm at the forefront of
Korea's capital markets.
As the industry leader, we are committed to fostering Korea into the financial hub of Asia
and spearheading efforts to pioneer into global markets.
Hello, this is Il-Mun Jung, the CEO of Korea Investment & Securities.
I would like to welcome and thank you for visiting our website.
Since starting my career here in 1988, I have been very fortunate to journey across thousands
of miles to meet and work with many talented people. During this time, Korea Investment
& Securities has emerged as Korea's top financial service provider. I truly believe this was all possible thanks to our amazing customers who have been with us throughout the years.
We are now striving toward a bigger goal of becoming Asia's leading financial firm.
Accordingly, we will refocus on basics and strive to make further advancements via client-orientated and principle-based business operations.
To this end, we will pursue four key initiatives.
First, we will commit all of our talents and resources to satisfying client needs and improving client returns.
Second, we will reinforce our dominant position in Korea by fully developing our investment banking-asset management business model.
Third, we will begin reaping rewards from earlier investments as overseas positions gain traction.
Fourth, we will develop next-generation financial services that align with the ongoing fourth industrial revolution.
By fulfilling these goals, we will optimize the end-to-end client experience and ensure true client satisfaction. Going forward, all of our employees will ramp up efforts to fuel the evolution of Korea's capital markets.
I truly thank all of our valued clients for your loyalty. Your continued understanding and support will be sincerely appreciated.
Il-Mun Jung
CEO of Korea Investment & Securities